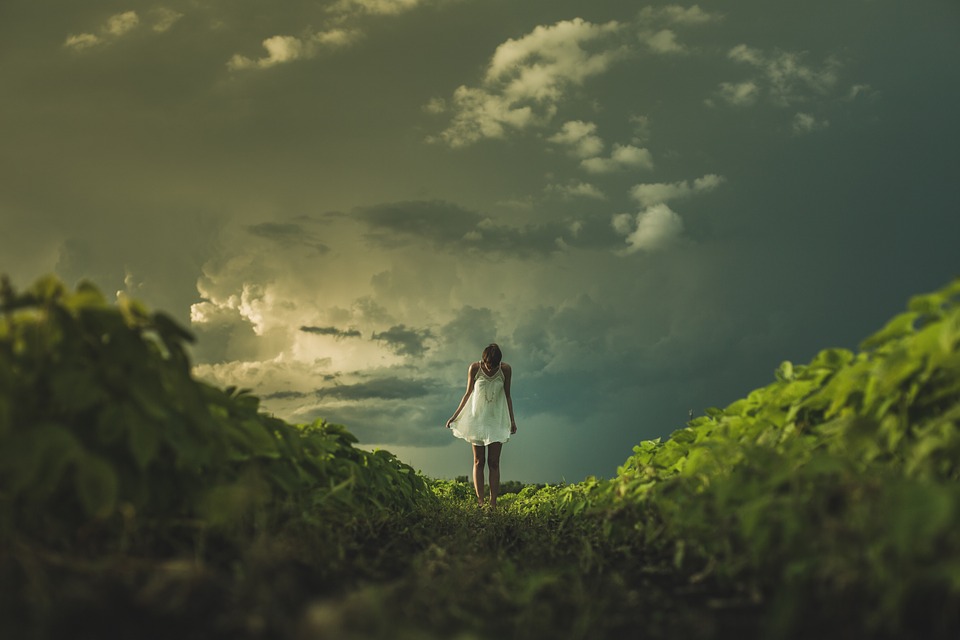 Tarun had taught Shubhangi to play cricket. But only after she had fought hard with him, asking if he could the name the person who had said it was a boys' only game. That seemed eons ago. When she was in grade 2 and he in grade 6.
At Nav Jivan Public School, the best school of the city.
They were neighbours and their families very close. Tarun's sister was Shubhi's (that's what everyone called her) classmate, and they always did their school work – homework, projects, lab manuals, etc. – together. So it seemed natural that she would go to him with her problems related to studies. And he should escort her home when they had a stay back together at school for the annual function. Both of them were accomplished singers and part of the school choir.
* * * * * * *
The auto driver took a sudden break, jolting Shubhangi out of her reverie. She willed herself to not check her phone to see if he had replied. It had been about three days now. She hated that she was constantly checking his 'last seen at' status and yes, he had logged in just five minutes ago. Yet she couldn't stop herself. This sinking feeling to find absolutely no communication from him was becoming unbearable, almost torturous.
And then, just as she sat down in her seat, her phone vibrated. With her heart thudding in her ear, she unlocked her phone and stared at the screen. Finally! It was his message.
But when she opened it and read it, she nearly stopped breathing. She didn't know if he was joking or not. What was this?
Can you call me when free? I need to talk to you.
What she wanted to know could have been answered in a simple yes or no. Then why this deliberate rigmarole. What did he have to say on the phone that he could not convey in a message? Or why not give a call? She couldn't bring herself to call him immediately. Or, even when she reached come.
Shubhangi needed to collect her thoughts. Prepare herself for the worst. For that's what her sixth sense indicated. If it was happy news, he would have called or dropped a message saying so. And what was stopping him from making the call himself. The suspense was killing her but so was the feeling of gloom enveloping her being.
Finally she dialed his number. It rang and rang, and when she was about to hang, he picked up. Neither of them said anything.
After a minute or so, he managed just one word – Shubhi – and her world came crashing down. The pain in that single word, the gut-wrenching pain, told her that that was the end of their relationship. That she would not see him again. That they would no more cross each other's paths again.
For that was what they had decided.
* * * * * * *
When Tarun had gone to college to study, Shubhangi had felt very sad. She did not know why. She was way too young – in grade 8 – to understand her own feelings. All she knew was that she did not like it when he had gone, and missed him during her studies, her school choir practice and everywhere else. She waited for his vacation the moment the train disappeared out of the station.
She opened her first email account (and she had to fake her age in order to do that!!) so that she could keep in touch with Tarun. She could have easily done that through normal mail but she did not want anyone else to know. Why? She had no idea.
One day, in school, when she was day dreaming about God knows what, she heard one of her classmates declaring with much passion about the hottest boy in the class – I love him yaar.
Love? What was that?
Was it possible to love someone when you were hardly 16 years of age, struggling to keep your head up so that you could clear your Board Exams with good marks? This girl must be crazy. And she dismissed her. But not for long.
Her classmate's declaration of love haunted Shubhangi.
So much so that she began researching on the Internet about love. There were no books available on the topic at home or in school library!! She spent hours reading what people thought love was, love quotes, spiritual love, teenage love, and what not. And she started analysing her own relationship and feeling towards Tarun.
After much research and soul searching she came to one conclusion – she loved Tarun. That she had loved him since the time he held her hands over the cricket bat, standing behind him, to teach her how to hold it properly.
But Shubhangi was not your ordinary teenage girl who would feel over the moon on finding herself in love with someone. She thought hard about it, again and again. Neglecting everything – studies, singing, eating, sleeping, everything. She began lagging behind in her studies.
She was rudely awakened from her stupor when she got 18/25 in her Math weekly test.
Love or no love, she had her studies to do. Pushing her newly discovered passion aside, she dived deep into her curriculum. When Tarun came home for his semester break, he questioned her on her 18; she kept quiet.
* * * * * *
Confessing her love to Tarun had been difficult. But Shubhangi felt she had to find Tarun's feelings for her if she wanted to remain sane. Two years. It had been more than two long years since she discovered her true feelings for him. And kept it to herself.
Now that she was also taking admission in Delhi University and they would be in the same city once again, she had to bare her feelings to Tarun. Of course, she never realized that in a place as big as Delhi, being in the same city meant nothing. Or maybe she did. She just wanted to use this excuse to open her heart to him.
And she did just that.
Tarun was shocked. Then asked for some time to think over it. Shubhangi waited patiently for five painful days. She knew there was no girl in Tarun's life; at least that is what he had told her. Then he went away for a trek to nearby Parasnath hills with friends and Shubhangi gave up all hope. She knew that her love was not going to be reciprocated.
She felt pain rising within her in waves.
A hollow formed permanently inside her heart.
She walked about in a daze; doing her daily chores.
Now she didn't need to pretend anything, so when her mother asked her what was wrong with her, she cried. But she was not ready to share her soul with anyone. Not even her mother. So she kept mum.
And she was glad she did. Because Tarun came back from his trip after three days and something had changed within him. Towards Shubhangi.
 * * *  * * * *
Shubhangi was on cloud nine. Over a cup of coffee Tarun poured his heart out to her. He had been honest in telling her that there was no girl in his life. It was not there were no opportunities or no desire. In fact when he saw his friends going steady, he longed for a relationship himself. And he had tried too. But never had it come to fruition. There never was a girl whom he could treat both as his best friend and as his true love. Because that is what he had wanted. His one true love had to be his best friend too. And his relationships had fallen apart.
With Shubhangi he saw no danger of that happening. She already was a good friend and he cared so deeply about her. That is what he had discovered over the past 10 days. Joy O! Joy! Her heart beat fast, leapt up and down and felt it would burst with pride. If Tarun treated her like a friend and equal, she had no fear for her future. Because that was the one thing that she had dreaded from day one. That taking off from their relation in school days, he would treat her like a young girl who needed to be guided and taken care of and protected at all times. But thankfully that was not to be so and Shubhangi felt so happy, secure and content.
The bliss lasted all of seven years. While Shubhangi completed her studies and started working. Then reality struck. Her parents started pressurizing her for marriage. She couldn't tell them upfront that she loved Tarun and wanted to marry him. Because they were from different castes.
Different castes. Did that matter? In the 21st Century? For two educated people earning handsomely and capable of taking all responsibilities independently?
Well, in India, things might have overtly changed since the days of Raja Ram Mohan Roy, but mindsets haven't. So if you care about your parents, your families and their feelings, these are equations you have to think about. "Equations?" In love? Alas! That's where reality meets cupid.
Tarun and Shubhangi could have easily married and happily lived ever after, but that was not what they wanted. They wanted their families to be part of their happiness, their lives. So they decided to tell their parents and ask for their approval. They also decided – after much fighting, crying and deliberations – that if their families did not consent, they would go their separate ways. They could not remain happy by giving pain to their families. That is what they felt at that moment.
And Tarun had gone home to talk to his parents.
 * * * * * * *
It was Shubhangi's wedding day. The whole house was lit up, people rushed about the house in gay abandon, music played loudly, preparations for receiving the NRI baaraat (as if the whole baaraat was NRI!!) were in full swing. Away from all this, Shubhangi sat in her room, decked up like the new bride, oblivious to everything around her. She sat there numbly doing everything she was asked to do. As she had been doing for the past one week.
When she entered her bridal suite, her trance was broken. And she looked around. The whole room was done in red, her favourite colour. Aromatic candles floated in huge glass bowls. Bunches of white Rajnigandha adorned the walls and her bed. Sheer brocade formed the canopy over her bed. Exactly the way she had wanted it to be. Or was it? No, she had not wanted to share this with anyone except Tarun. Her soul and body were a temple that could not be desecrated by someone else. She could not give herself up to someone else. She could not.
And in that split second she took a decision that changed the course of her life.
For the first time in months Shubhangi felt happy. A load lifted off her heart.
When her "husband" walked in, she made him sit on the sofa. He was surprised to see her not in her bridal fineries but her normal clothes. Plain white chikan suit with chiffon dupatta. She told him everything about Tarun – how she had loved him since her school days, how they had been together for seven long but short years and why they had to part ways.
She did not register the look of shock, disgust, hurt and anger in the groom's eyes. She just got up and walked out.
Shubhangi did not know what she would do next or what the future had in store for her. She knew just one thing – it was her life and no one else had the right to take a decision about it.